Date:
September 19, 2019 6:30 pm
Location:
Tinkham Veale University Center, Ballroom A (11038 Bellflower Rd, Cleveland, OH)
Website:
https://music.case.edu/rock-hall-honors-the-voice-a-symposium-on-mavis-staples/
Doors open at 6pm, the program will be hosted 6:30 – 9:00pm with a brief intermission.
To attend, please RSVP for free here.
Panelists & Topics:
Mark Burford will be discussing Staples' connection/influence with gospel,
including fellow Inductee Mahalia Jackson.
Rob Bowman will be discussing the history and details of Staples' (and the Staples Singers) recording career (especially but not necessarily limited to Stax).
Maureen Mahon will be discussing the themes around cultural context and popular music during Staples' career, especially in relation to Civil Rights.
Jessica Edwards will be discussing Staples as a person and performer now, as informed by the popular documentary Mavis! (which will be screened during Mavis Staples Fan Day on Saturday, September 21 at the museum).
---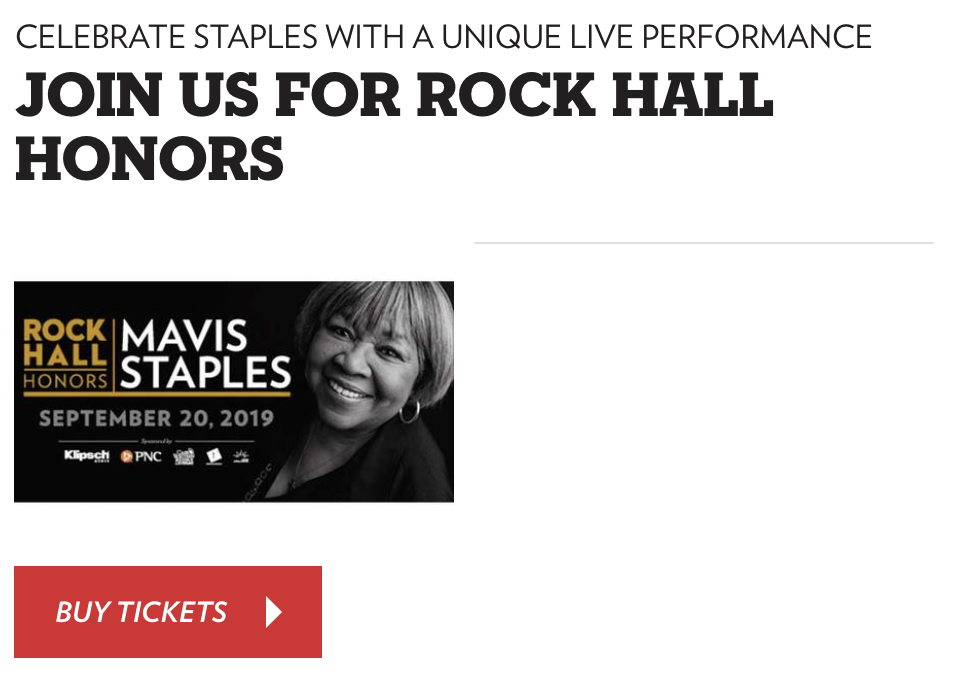 [/vc_column_text]