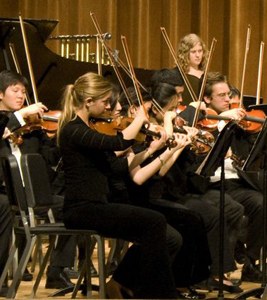 Are you interested in performing in one of the many CWRU music ensembles?  Auditions are open to all CWRU students regardless of major and will begin during the week of orientation!  Check out our Ensemble FAQ page for more information about how to get involved!
You can find a full list of department sponsored ensembles on our Ensembles page. This page provides contact information for the ensemble directors and other important details (rehearsal times, concert schedules and audition requirements).  Please email music@case.edu with any questions!
Incoming Students:  Please plan to attend our Music Ensemble Information Meeting August 20, 2014, 3:00 – 3:50 p.m., Harkness Chapel during New Student Orientation!