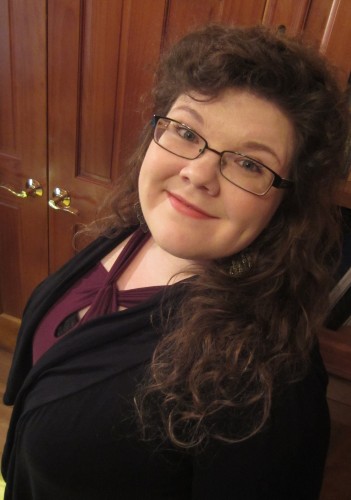 Congratulations to Allison Monroe! Monroe was awarded the 2017, Barbara Thornton Memorial Scholarship from Early Music America. This award is given by EMA to "an outstanding and highly-motivated (and possibly unconventional) young performer of medieval music who seeks to widen his/her experience through more advanced study and/or auditions in Europe."  The recipient is chosen by a jury of musicians who knew or worked with the great medieval music specialist and teacher, Barbara Thornton (1950-1998), who came to Europe from New York in 1970, filled with plans to study early music, and went on to co-found the medieval music ensemble Sequentia with Benjamin Bagby in 1977.
The selection of Allison Monroe was unanimous and enthusiastic. The jurors were impressed by Allison's clearly-stated project, her presentation, her singing and playing with passion, mastery and depth of feeling, and her dedication to her art.
In 2017, Allison will complete a Doctor of Musical Arts in Historical Performance Practice, after which she has plans to study and travel in Europe, specifically to gain experience in the performance of medieval music.
Read more about the award at https://www.earlymusicamerica.org/education/barbara-thornton-memorial-scholarship/.