3pm | Sunday, October 30
2016-17 Leonard and Joan Ronis Annual Memorial Recital
Harkness Chapel (11200 Bellflower Road Cleveland, OH)
This performance will feature the co-winners of the 2016-17 Leonard & Joan Ronis Annual Memorial Recital Prize: Rebecca Pfeiffer, trumpet and Vincenzo Volpe, flute with Alicja Basinska, piano.
. . . . .
Program 
Legend | Georges Enescu (1881-1955)
Sonata für Flöte und Klavier | Paul Hindemith (1895-1963)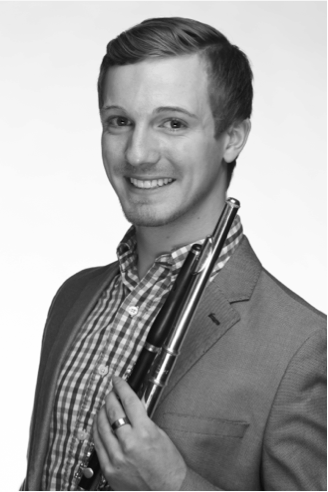 1. Heiter bewegt
2. Sehr langsam
3. Sehr lebhaft
4. Marsch
Sonata for Trumpet and Piano | Halsey Stevens (1908-1989)
1. Allegro Moderato
2. Adagio Tenero
3. Allegro
Concerto for Piccolo and Chamber Orchestra | Bruce Broughton (b. 1945)
2. Slow, expressive
Duet for Flute and Flugelhorn, Op. 13 | Stephen Robles (b. 1986)
. . . . .
Free and open to the public. Reception to follow in Harkness Classroom and foyer.

Paid parking available at meters along Bellflower Road or in the Ford Drive parking garage.
. . . . .
Leonard Ronis established the Joan Terr Ronis Recital Prize in 1996 as a memorial to his wife, the well-known Cleveland piano soloist, chamber music artist and teacher. The prize and recital are presented after a competition held each spring among undergraduate music students attending Case Western Reserve University. Mr. Ronis, active in civic affairs, and lifelong supporter of CWRU and the arts, was nationally known as the general manager of RTA (the Regional Transit Authority, formerly CTS), and the president of APTA (the American Public Transit Association). With Mr. Ronis' passing July 4, 2012, the family requested that his name be added to the acknowledgement, and that the prize be renamed the Leonard and Joan Terr Ronis Annual Memorial Recital Prize.